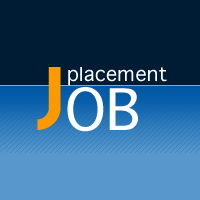 The University of Pisa provides various services related to Job Placement:
Maintenance of the graduate database (CV of graduates in the last 12 months available to companies)
Publication of job offers
Organization of meeting days between companies and students
Statistics on the employment of graduates
All these services can be accessed through the university portal, at: https://www.unipi.it/index.php/career-service
Subscribe to the jobs-informatica newsletter!
The Department of Computer Science maintains a newsletter to plublicize information on Job Placement activities and job offers in the ICT field.
To register: http://listgateway.unipi.it/mailman/listinfo/jobs-informatica.di
Contacts
For information write to:
Subscribe to the new Unipi graduate portal
The new portal for Unipi graduates is active (https://alumni.unipi.it/), an ideal meeting point between those who are part of the community of the University of Pisa and those who have been part of it in the past. Linked to it is the Alumni newsletter, which every month will inform subscribers about the main events of the University, will focus on career service and mentoring, training and continuing education activities and will give voice to the most interesting stories of our graduates.
You can subscribe to the "Alumni" newsletter using the form and visit the portal.